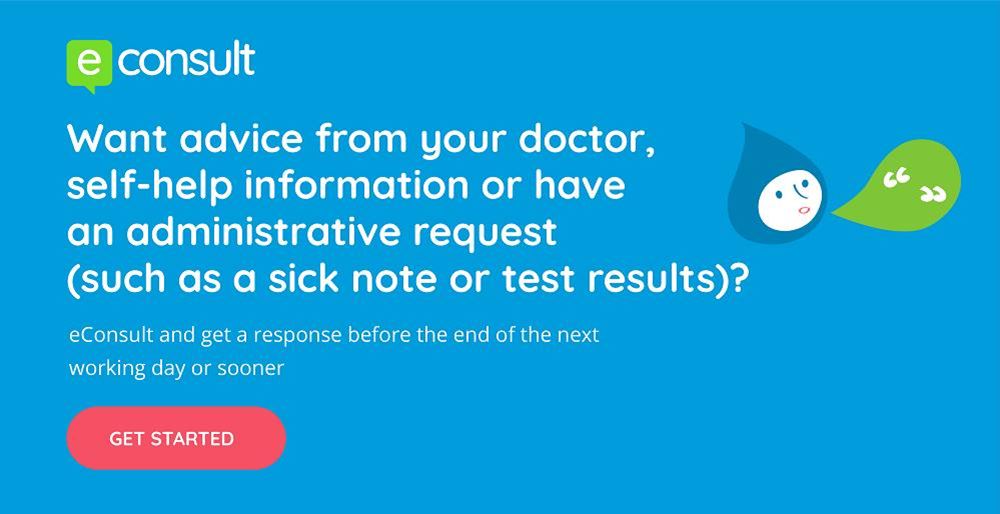 Our eConsult submissions are currently reviewed daily and then assigned an appropriate action or appointment. During busy periods, your eConsult may not be responded to for up to 72 hours.
eConsults are not suitable for
• urgent medical problems requiring a response within 72 hours
• multiple problems, please submit separate requests unless you feel the issues are related to one another
• repeat prescription requests
eConsult requests usually result in a telephone consultation with a clinician. They cannot be used to book a direct face to face appointment, but this may be arranged after the clinician reviews your consult.
If eConsult directs you to ring 111 or 999 or attend A&E, please follow the advice given.
If your concerns worsen whilst awaiting a response, please contact the practice directly (or 111 if outside of working hours).